Flashcards can be a fun and effective way for homeschool parents to teach nearly any subject. They also serve as a great tool for children to practice and solidify information.
Flashcards are great for math, sight words, science, history, Bible, foreign language—the list goes on!
Want to get the most of your flashcards? Here are 5 tips for using them in homeschooling. The key is to make it fun! When your children are having fun, they'll feel less like they are doing "school" or "work."
Tips
STEP 1
Play games—Race to see how fast you can go through your flashcards, see how many you can get correct on the first try, or try to put them in the correct order.
STEP 2
Have competitions—Children love competing and winning. Let siblings race against each other (which means you may need to use different sets of flashcards at the same time to make it fair for different ages) and see who can give the answer the quickest. Give every child the opportunity to succeed and have fun!
STEP 3
Let your kids drill or test you using the flashcards. They can learn as much while "being the teacher" as they can while being the student.
STEP 4
Use a variety of flashcards. Instead of only using the typical 3×5 card with black lettering, use different sizes, colors, and shapes to keep children interested and engaged.
STEP 5
Make sure your kids get creative while making their own flashcards. Let them come up with something they want to learn and help them reach that goal by making flashcards to drill the information.
BONUS
They'll benefit from the repetition of actually making the flashcards themselves.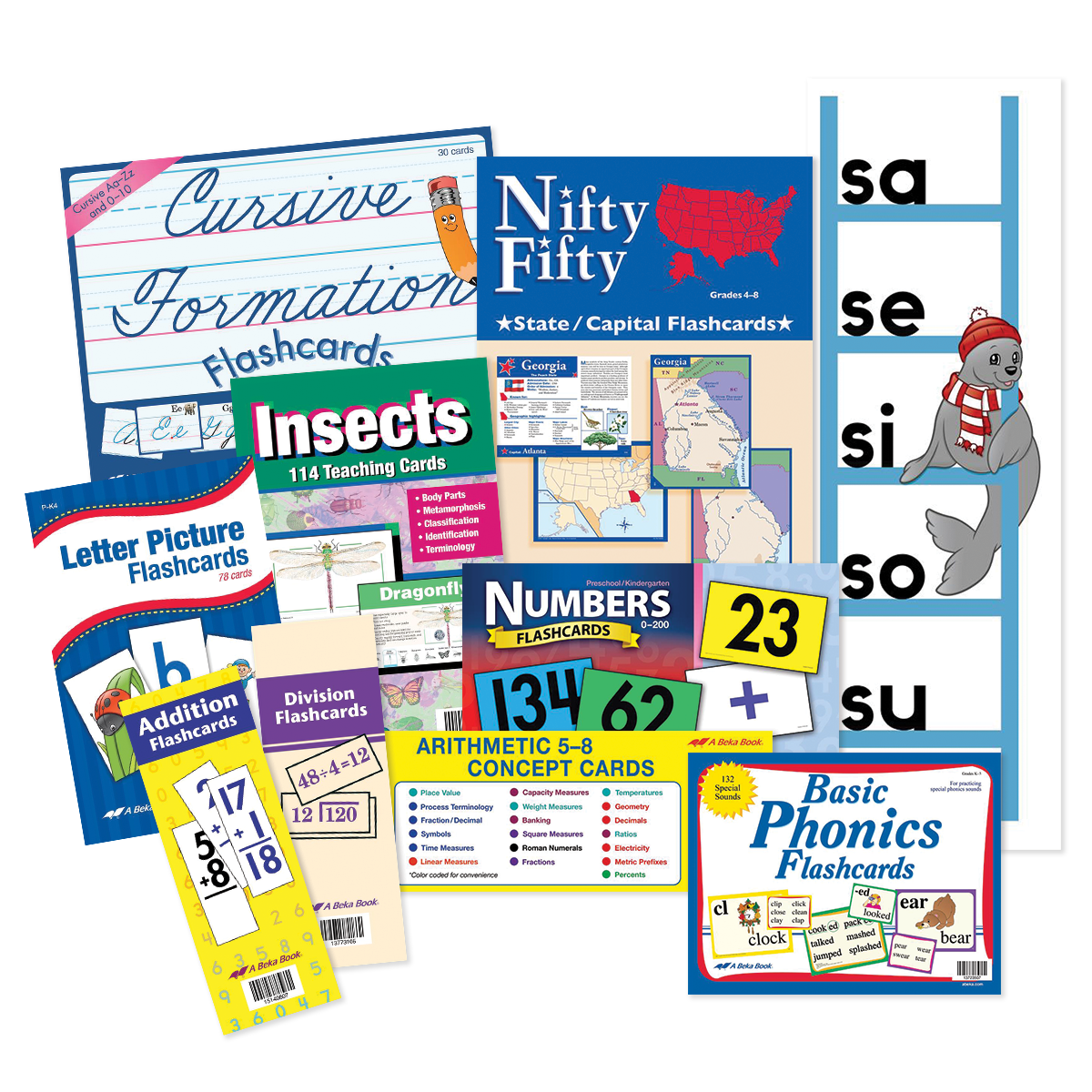 Abeka offers lots of different flashcards you can use to keep your child entertained while on the road.
SHOP FLASHCARDS NOW