As school districts around the world are closing and introducing "distance learning" for students, schools that don't have those capabilities are sending home worksheets and homework for parents to help their children with their studies while they are unable to attend classes.

These parents who would normally be at work are home with their kids, scrambling to find a way to piecemeal their children's education together from home in an environment they are completely unfamiliar with. Many of them are looking to homeschool curriculums for solutions in order to prevent their children from falling behind.

This is a challenging time for many people –– a health crisis combined with the new responsibility of educating children at home can be overwhelming. Rest assured, the country is stepping up to support families just like you, and homeschool could be the right option to help your kids stay on track to be prepared for the coming year. It's a proven-effective way to educate college-ready students all over the map.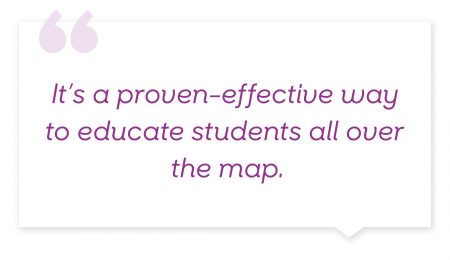 In fact, students who are homeschooled graduate from college at a 67 percentage rate, as compared to those who were not homeschooled, at 57 percent. Over 2.2 million students were homeschooled last year, and their success stories prove that it's not only a trusted method for education, but it's also effective. So, on that note of positivity, where to begin?
Don't Panic
You are not alone. If you're just starting out homeschooling your child, every single homeschool parent has started exactly where you are – confused, overwhelmed, and feeling ill-equipped. But you are equipped, and it gets better. Remember, you know your kids better than anyone else. You know how they operate best, and you know what doesn't work with them. And that means you can customize the way you teach to their needs. That's a huge advantage!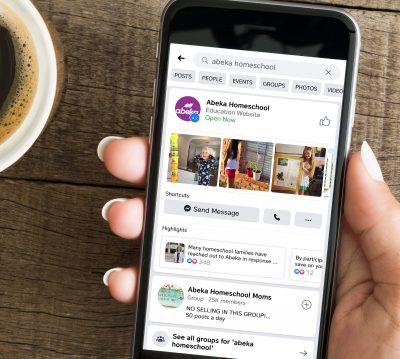 Seek Out Support
If you're considering Abeka for homeschool, we have some incredibly welcoming community groups. Go on Facebook and search Abeka Homeschool, and you'll find a wide variety of private groups run by real homeschool moms who use our programs and materials. We highly suggest the Abeka Academy (Video) Homeschool Parents group.
Our Facebook page is also a great place to get updates and tips, and we also offer email updates if you're interested. Our blog offers some great tips for new homeschool families and tons of great resources – everything from what to do when you have questions to how to choose the best homeschool style for your family and even creative ways to keep your kids focused. We've been developing Christian education materials since 1972, so if we don't have the answers for you, we can find someone who will. Please reach out to us if you have questions at 1-877-223-5226.
Select a Program That Fits Your Needs
For a homeschooling beginner, selecting the right curriculum with supportive parent materials can be a big help. Narrow your search to curriculums that offer those types of materials or parent kits that provide you with everything you need for the year. If you want to see a full list of what Abeka has to offer, our catalog is a great resource for all of the products we offer and what's included. And our Scope and Sequence will walk you through what's taught in each grade of the Abeka curriculum.
Another option is to choose a video or streaming curriculum that does the teaching for you. With Abeka, video homeschool can be a helpful option for interim learning because you can purchase individual lessons by subject and grade, or you can purchase the full year of lessons. The lessons are filmed in real classrooms with real teachers, and your children will be able to visually experience the classroom from afar.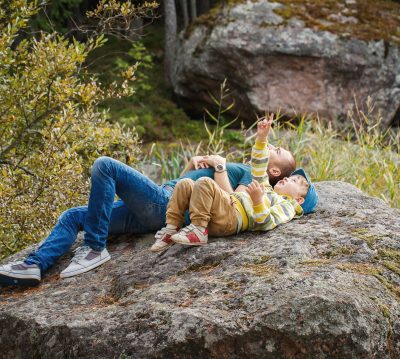 Get Creative With Free Time
Right now, the health crisis is creating a lot of warranted fear about going into public places, large crowds, traveling, or even being around other people at all. But that doesn't mean you and your kids aren't going stir-crazy inside the house. Fortunately, spring is coming, and the cold weather is letting up. To get a break from lessons, take a nature walk outside, or hit the pavement with some sidewalk chalk. If the weather isn't ideal, have a baking contest, and the winner gets first dibs on the best-tasting treats. Or, have your kids come up with a script and put on a play for you and your spouse. This is your opportunity to get really creative about how you use your time.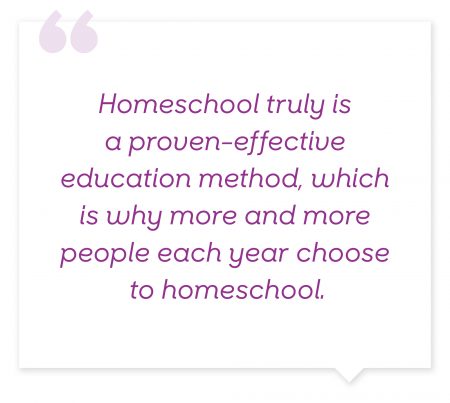 And lastly, consider the positives. Homeschool truly is a proven-effective education method, which is why more and more people each year choose to homeschool. During this challenging time for our country, you'll be able to spend precious, quality time with your children and keep them safe at home. Of course, there will be good and bad days, and sometimes it won't be easy, but we are here for any questions you may have.