The 3rd grade revisions brought a balance between adjusted pace, increased rigor, and added critical thinking, and many of you are wondering what moving your homeschool students from the new 3rd grade to the current 4th grade will look like. 
Read on to get a better understanding of how your kids will be able to naturally step up in rigor and which supplemental activities you can add.
Step 1: The Progression From New Abeka 3rd to Current Abeka 4th
Take a few minutes to look through the diagram below to explore the increased rigor from 3rd to 4th grade. You'll see clearly how each subject transitions smoothly. 
To see everything taught in 4th grade, read 4th grade's detailed Scope & Sequence. Red indicates the first introduction of content, and you'll see quite a bit of red. 
Step 2: Add Supplemental Activities As Desired 
From what you saw above and in the detailed Scope & Sequence, you know your 4th grader will continue to be challenged with Abeka. But what if you want to extend some of the 3rd grade curriculum's benefits into the 4th grade learning experience? Take these easy-to-implement activities and plug them into your homeschool classroom where you see fit: 
Incorporate literary concepts like plot, author intent, and cause and effect into your reading selection discussions. The 3rd grade detailed Scope & Sequence will refresh your memory on all the literary concepts your homeschooler learned last year.
Introduce writing opportunities into penmanship practice. Remember what your child has already mastered and and continue to incorporate these skills. To help students analyze characters, click to download free graphic organizers.
Use the scientific method along with the activities and demonstrations in Understanding God's World. For a colorful visual, click to download the free chart below.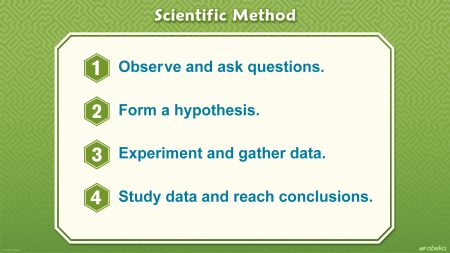 Look for opportunities to allow your students to apply their knowledge and incorporate problem-solution thinking. Help them analyze, predict, solve, evaluate, and create. Think about how you can exercise the scientific method in all subjects, and ask these questions often: Why? How? What if?
Even though you don't have the revised curriculum yet, you'll be able to make 4th grade amazing for your kids—as always! If you need help along the way, we're here for you. And if you're using Abeka Academy, our master teachers will be there to help your kids get inspired about every step of their lessons. 
To be sure you don't miss the announcement of when the new 4th grade materials will become available, be sure to follow us on social and sign up for our email list by scrolling to the bottom of this page.