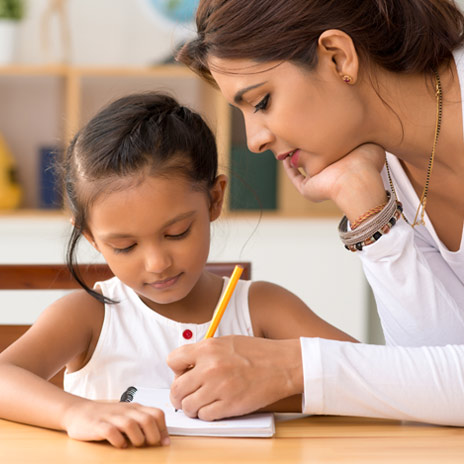 Annual evaluations can seem intimidating. Maybe you've asked yourself, "How do I know that I'm doing everything I need to? What if I miss something important?"
Whether you're using standardized testing or putting together portfolios, you can face evaluations with confidence.
1. Research what your state requires.
The best place to see your state's requirements is the Homeschool Legal Defense Association. Or take a look at this page for a list of links to each state's department of education.
2. Know your options.
Here are the two most common evaluation methods:
Portfolios/One-on-one Evaluation
First, you'll put together a portfolio (usually a large three-ring binder). List textbooks read and include tests and other sample work showing your child's progress. Also include samples of artwork, field trips, and other extracurriculars.
Based on your state's requirements, you'll either find a qualified evaluator on your own or be assigned someone (typically a certified teacher) to evaluate your child.
During the evaluation, the evaluator will look at your child's portfolio and ask questions to gauge his academic level according to state SOL's (Standards of Learning), if your state has them.
Standardized Testing
It's often considered the most objective way to measure academic progress.
Your children would simply take an achievement test to measure their abilities in different subjects. Examples are the Stanford Achievement Test and the Iowa Test of Basic Skills.
Your state may require that you submit these test scores.
3. Pick what best fits your family.
If your state allows more than one evaluation method, you get to choose! Look at your schedule and your preferences.
Also, consider your child's age. Many homeschoolers with children in 3rd grade and under choose the portfolio method because portfolios measure overall ability without putting too much weight on a still-developing reading ability.
4. Prepare for evaluation day.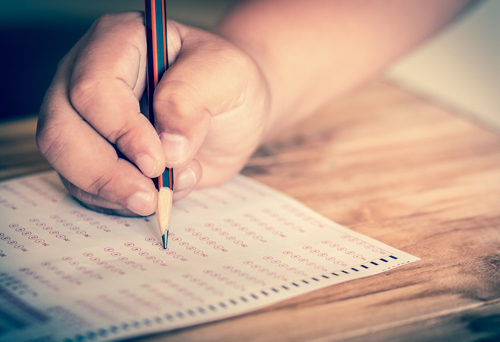 Evaluations will help you know if your kids' schooling is missing anything.
Evaluations aren't as scary as they sound, but it's still helpful to prepare.
If your children will be taking a standardized test somewhere other than at home, drive to the testing location a week or two before the test. Just seeing where they'll take the test can help them know what to expect and ease testing worries.
You'll also want to work with your kids on these testing reminders:
Color in the bubbles completely to mark your answers. Stay inside the lines so the machine doesn't get "confused" about which answer you marked.
If the standardized test allows your child to use a blank sheet of paper during the test, line the top edge of the paper underneath each number as you fill in the bubbles. Put a piece of paper underneath each number as you fill in the bubbles. That way, you don't accidentally fill in the wrong number and get off track, causing several answers to be wrong.
It's not a race! Don't try to finish first.
Go to bed early the night before, and make sure everyone has a good breakfast before evaluations. You might also want to send them with a sweater since testing centers can be cold.
5. Make it memorable.
Whichever evaluation method you choose, go into it with an attitude of confidence and positivity!
If you put together portfolios, think of them as keepsakes or scrapbooks. You can even have your kids decorate a cover page for the front of the binder. They'll love being included and getting to present their work.
If your kids are taking standardized tests, make testing days something they can look forward to. Try to plan a special surprise or give them an extra day off as a reward.
Most importantly, let your kids know that you're praying for them and you're always proud of their hard work. Before the evaluations, pray together for God's help. Afterward, lead your family in thanking God and celebrating the results!