Every year, teachers start fresh, with excited new faces, new parents, and a new classroom to decorate. But sometimes, it can be difficult to come up with new ways to make your classroom both inviting and educational. We asked one of our veteran Christian school teachers, Kim Smith, to share her ideas and experience on how to make your classroom amazing. Here's what she had to say. 
When teaching first grade, Kim Smith taught her students to enter the room quietly, greet her with a "Good morning" as she greeted them, unpack their bags, and then go to their seat to enjoy tabletop activities until the school day started. 
One morning, one of her students, Allyson, walked into the room, and instead of following the routine she just stopped at the doorway and dropped her bags. Mrs. Smith noticed her look at the front chalkboard, the sideboard, and then the credenza that held "mystery items" for the day. Little did she know what was hidden in a super fun bag were just flashcards for review! Then she picked up her bags and said, "We're going to have a fun day today!" and then proceeded with the morning routine.
All her efforts had been worth it. To this day, Mrs. Smith has never forgotten Allyson's comment. She anticipated a great day because an inviting atmosphere greeted her. The eagerness and light in her eyes were worth the extra time it took to make the classroom eye-appealing. 
Each year, Mrs. Smith looks forward to creating an inviting atmosphere with a bulletin board…and then, she changes it up! Here's a few ways that have worked for her.
A Positive Place for Change
A new school year awaits, filled with opportunities and possibilities! You are refreshed, full of ideas, and eager for school. Mrs. Smith remembers her own eagerness beginning to fade around October. She had to "change it up" so she and her students could keep saying, "I can't wait to go to school!" 
Bulletin boards set a classroom tone of care and interest and excitement—and even boost morale. Use them to teach, certainly, but also to highlight seasons, create a Biblical focus, display good work, and appeal to student interest. Get the most out of them that you possibly can! 
Educational Bulletin Board Ideas
Abeka offers clip art through their website that's simple to download, print, and add to your bulletin board. Here are a few other ideas for bulletin boards that have worked well in the past. 
A Bible Board: Keep a spiritual emphasis at the forefront.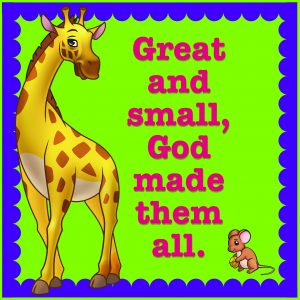 A Teaching Board: Introduce and explain new concepts.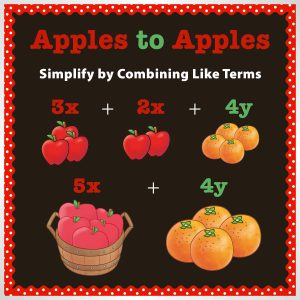 A Calendar Board: Highlight seasons and special holidays and events.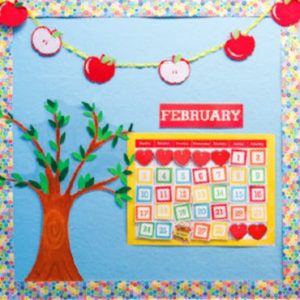 A Good Work Board: Highlight improved and other noteworthy work. Change papers often!
Tips for Your New Board
For the first couple weeks of school, the good workboard is a Welcome board—typically with students' names. It creates a sense of "this is where I belong." 

Once a new topic is introduced, add elements to the teaching board as the topic builds. Don't forget to cover it during a quiz or test. 

Keep that "I can't wait" attitude by regularly changing boards. Excitement stagnates when the room décor goes unchanged. 

Consider coordinating new bulletin boards with the report card schedule (6–9 weeks). 

Organize items in a bulletin board file box. Take pictures of the finished bulletin boards to add to the file.
Bulletin Board Themes
Coordinate the bulletin board, pictures and display pieces, classroom doors, and ceiling hangings by theme. Some of Mrs. Smith's students' favorites were the zoo, seasonal, Western, ladybug, travel, sports, ocean, farm, transportation, jungle, circus, and space themes. 
Use online resources, magazines, stickers, greeting cards, window clings, and Abeka clip art for finding a theme.
Bulletin Board Backgrounds
Felt (instead of paper) can be kept up all year without getting wrinkled or looking old. Captions cut from felt make placement on a felt board a breeze. Burlap works great for Western and woodsy themes. Wrapping paper works well for seasonal calendar boards. And blue cellophane on blue felt transforms easily into an ocean.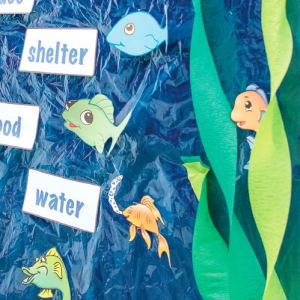 Background Tips
Place captions correctly the first time by using a laser level. Or tie each end of a string around two straight pins placed on the sides of the bulletin board. 

Get creative with the bulletin board border: garland, fabric, or a white border with sponge paint spots, floral leis, etc. 

Make the bulletin board three-dimensional by simply using straight pins instead of staples. Poke the straight pin through the image and push the pin into the board but do not push the image flush to the board. Use artificial flowers, plastic grass, small plastic toys that can be held up by straight pins, flags, fabric leaves, cotton balls for snow, and sunglasses with earpieces removed, etc. The ideas are endless. 
By thinking outside the box, and putting yourself in the shoes of your students, you can always come up with new ideas for how to create an inviting, fun, and educational environment for your students. Reuse what you put up last year but in a new way! And add in a few of these tips to make the coming year the most unique classroom experience yet. One tool you might find handy is the popular Cricut Machine.
If you're looking for more digital teaching resources, read more about our digital resources here.