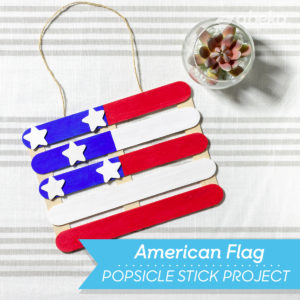 Materials
Glue Dots® Advanced Strength Dispenser or All Purpose Glue Dots®

10  popsicle sticks

Wood stars

Acrylic paint (red/white/blue)

Twine

Paint Brush

Hot Glue Gun

Drill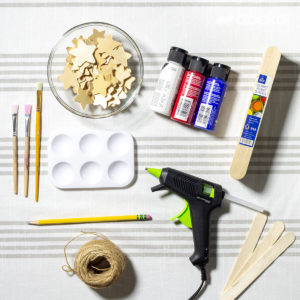 Steps
1. Line your 5 jumbo popsicle sticks together horizontally. Using a pencil draw a line down the first 3 sticks to separate the blue section of the flag.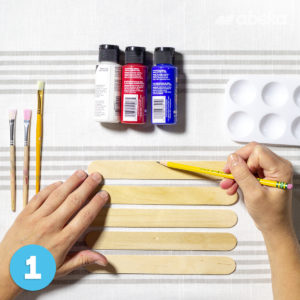 2. Paint the blue sections and alternate the red and white for the flag stripes on the remaining popsicle sticks. Paint your starts white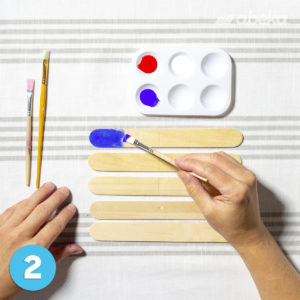 3. Once the sticks have dried flip them over and evenly space them out to fit the length of the jumbo sticks.
4. Hot glue the sticks to the back of the flag sticks (one on each end and one in the middle).
5. Flip the flag back over to the front and hot glue the stars to the blue section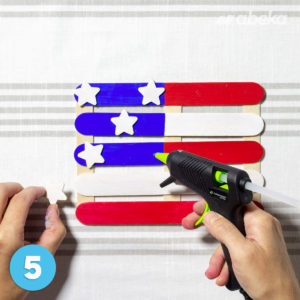 6. Hot glue a piece of twine to the back for an easy way to hang