This fun science experiment turns pumpkins into a colorful, fall volcano!
Materials
Mini pumpkins
Baking soda
Food coloring
Dish soap
Vinegar
Knife
Cutting board
Tray or pan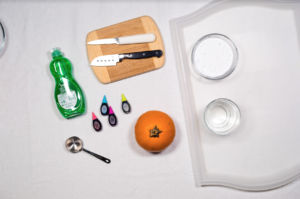 Steps
Step 1: Cut off the tops of the pumpkin with a knife to form a small opening.  *Use caution with this step.
Step 2: Scoop out the seeds with a spoon or your hand.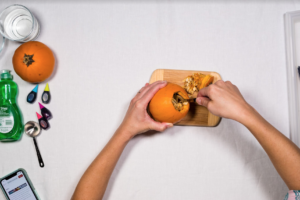 Step 3: Place your pumpkin on your tray or pan and add a few spoonfuls of baking soda.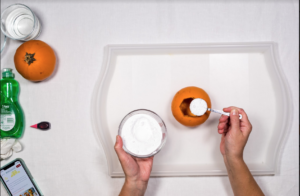 Step 4: Next, add a couple squirts of dish liquid into the pumpkin.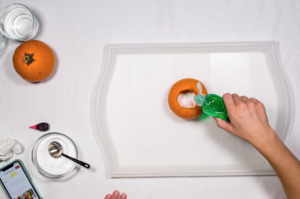 Step 5: Choose a few colors of food coloring. Add about 7 or 8 drops of each color
Step 6: Pour the vinegar into the pumpkin a little at a time and watch the mixture overflow and mix colors. Keep adding more baking soda and vinegar to keep the process going.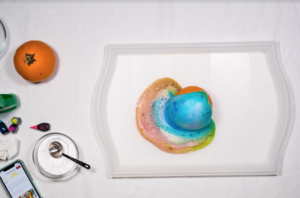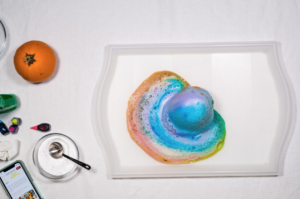 We'd love to see your homegrown creation! Make sure to tag your pics with #abekacrafts
*Adult supervision suggested for steps involving these materials