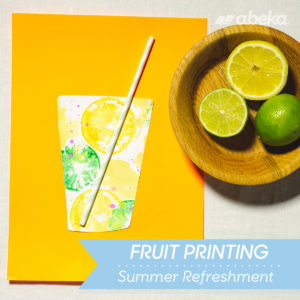 Materials
Hite art paper
Paper plate or tray
Lemons and limes
Green and yellow
Tempera
Scissors
Pencil
Watercolor
Paintbrush
Construction paper
Paper straws
Glue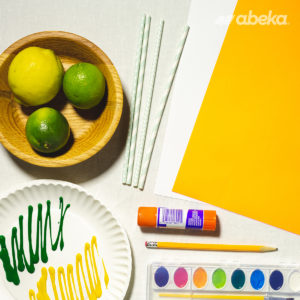 Steps
1. Squirt a thin layer of tempera onto a plate. Slice your lemons and limes in half and dip into the paint.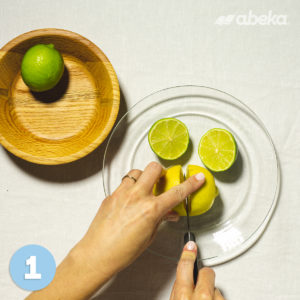 2. Stamp the lemon and limes all around your art paper. Let dry.
3. Select an area of the prints to draw and cut out a shape that looks like a tall drinking glass.
4. Optional- paint a few brush strokes and splatters of watercolor around the drinking glass and prints to look like the liquid and fizz in the cup.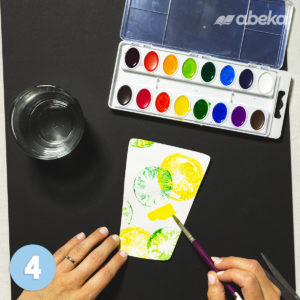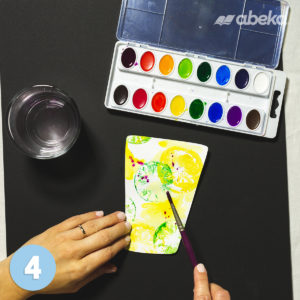 5. Glue the drinking glass shape onto a piece of construction paper and glue on a straw.
*Adult supervision suggested for this step.