Showcase the beauty of God's world this fall by collecting a variety of leaves (maple, oak, birch, etc) for this nature art activity.
Materials
Leaves in a variety of shapes and sizes

Tempera paint or printing ink
Watercolors
Brushes
Old book pages
Black construction paper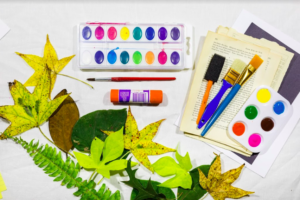 Step 1:

Paint an old book page with watercolors and let dry. 
Experiment with multiple colors to create a unique background for your leaf print.
Step 2:

Select a leaf and place it on newspaper or scratch paper.
Paint one side with tempera paint.
Step 3: Carefully flip the leaf over onto the painted book page. Lay a piece of paper on top and press gently to transfer the paint from the leaf onto the book page.

 
Be careful not to rub the two pieces of paper together!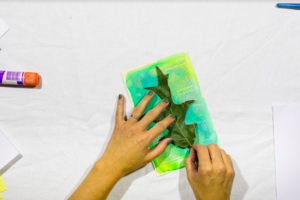 Step 4: Remove the paper and peel up the leaf to reveal the print.
Step 5: Using a glue stick, glue your beautiful leaf print to a piece of black construction paper and hang it on the wall or a fall bulletin board!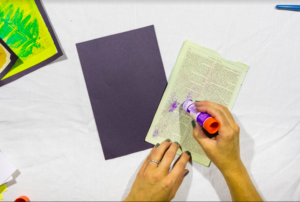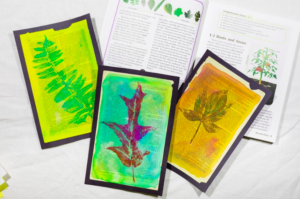 We'd love to see your classroom creation! Make sure to tag your pics with #abekacrafts!
*Adult supervision suggested for steps involving these materials