Collect a variety of leaves for this nature art activity.
Materials
Leaves in a variety of shapes and sizes
Tempera paint or printing ink
Watercolors
Brushes
Old book pages
Black construction paper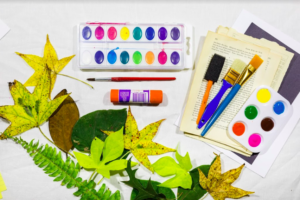 Steps
1. Paint an old book page with watercolor; let dry.
2. Select a leaf and paint one side with tempera paint.
3. Flip the leaf over onto the painted book page. Lay a piece of paper on top and rub gently.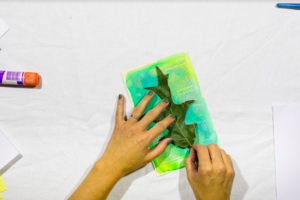 4. Remove the paper and peel up the leaf to reveal the print
5. Glue your print to a piece of black construction paper.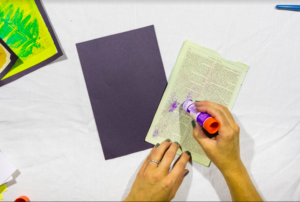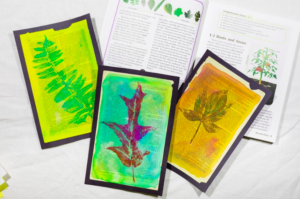 We'd love to see your classroom creation! Make sure to tag your pics with #abekacrafts
*Adult supervision suggested for steps involving these materials