Create a pumpkin pie out of a paper plate and cut into fraction slices.
Materials 
A white paper plate with a bumpy edge
Orange and white paint
Paint palette
Brushes
White pom poms
Glue
Scissors
Pencil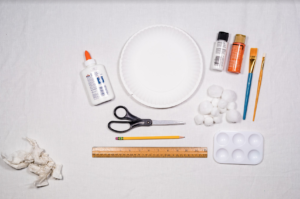 Steps
Step 1: Mix some white paint with a little orange to get the perfect pie color.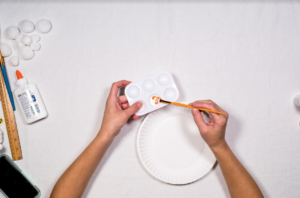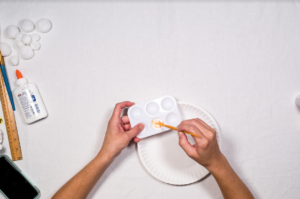 Step 2: Paint a paper plate up to where the edge starts. Let dry.
Step 3: Measure the plate and mark into six even sections.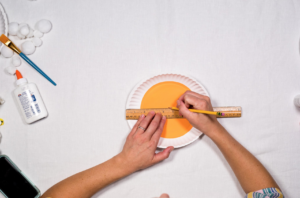 Step 4: Use scissors to cut on the lines.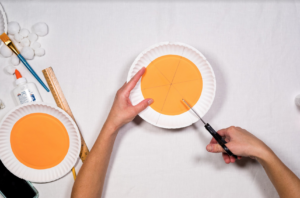 Step 5:  Glue a white Pom pom onto the pie pieces.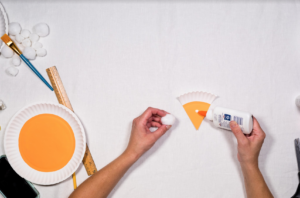 Step 6: Use the pumpkin pie pieces in your fraction lessons!
We'd love to see your homegrown creation! Make sure to tag your pics with #abekacrafts
*Adult supervision suggested for steps involving these materials