Decorate rocks with your favorite words and inspirational phrases such as "Believe", "Faith", "Love", etc.
Materials
Smooth rocks
Acrylic paint
Brushes
Chalk markers
Clear sealant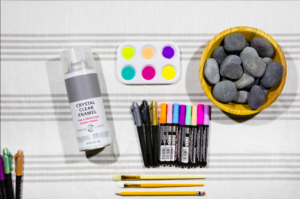 Steps
1. Collect a variety of smooth, flat rocks
2. Paint the tops with acrylic paint; let dry.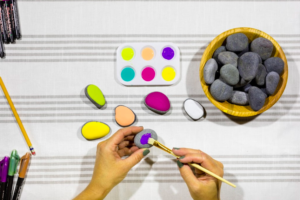 3. Use chalk markers to write phrases and decorations.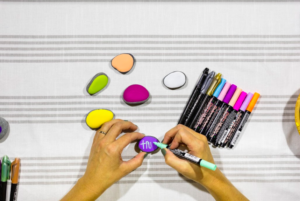 4. *Optional: use a spray sealer to protect the painted designs.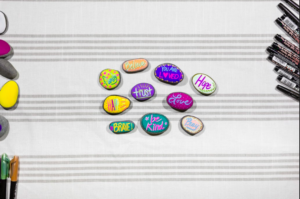 We'd love to see your homegrown creation! Make sure to tag your pics with #abekacrafts
*Adult supervision suggested for steps involving these materials