Parent-led or Abeka Academy? Accredited or Independent Study (unaccredited)? Abeka offers faith-based curricula and products for every type of homeschooling family, but sometimes, choosing from all of the different homeschool options can get a bit overwhelming to parents who are just starting out on their search. To help, we've put together this comprehensive guide to all of the Abeka homeschool options. Read on to find out which would be best for you and your children.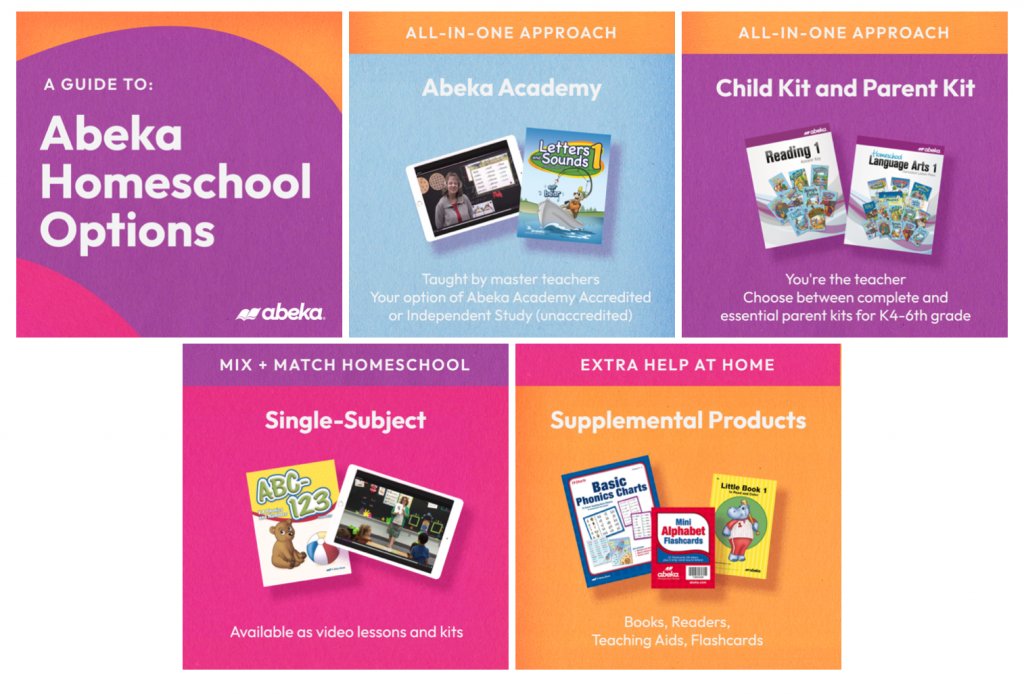 ALL-IN-ONE APPROACH
Abeka Academy
For parents who work from home or are looking for a more independent option, there's the flexible and convenient Abeka Academy video homeschool. Abeka Academy instructors are master teachers, and your children will get a first-class education from the safety and comfort of your very own home.
There are two different Abeka Academy programs: Accredited and Independent Study (see them compared side by side here). The Independent Study (unaccredited) program allows for more course flexibility and gives you the freedom to keep track of student records. With the Accredited program, our friendly and reliable academic team grades work, keeps records of your child's progress, and provides official report cards. With either option, academic assistance is accessible through email, live chat, or phone.
Abeka Academy Accredited
Parents choose Abeka Academy Accredited because it's a comprehensive solution that gives them much-needed peace of mind. Video lessons are taught entirely by master teachers who are experts in their field. Abeka Academy Accredited supplies parents with permanent records, grades exams, prepares students to attend college, and offers free report cards and transcripts. Abeka even presents Academy graduates a diploma and the option to walk in Abeka Academy's graduation ceremony in Pensacola, Florida. Abeka Academy is accredited by FACCS and MSA CESS. With Abeka Academy, you can choose between packages of video & books or video lessons only. The accompanying books correspond perfectly with each lesson, and all parent materials are included for free.  

Independent Study (unaccredited)
With Abeka Academy Independent Study (unaccredited), the prerecorded online videos or DVDs give you the flexibility to school your way. Parents love this option because they're not forced into a set schedule. With Independent Study (unaccredited), all you need to ensure is that your child completes the 170 lessons in 12 months. Parents have the choice between just video lessons or video and book packages. For parents who may already have some of the materials or wish to purchase them separately, the video option includes video lessons, a video manual, progress reports, test/quiz books, and keys at no extra charge. The video-and-books option includes everything just mentioned, plus the student books.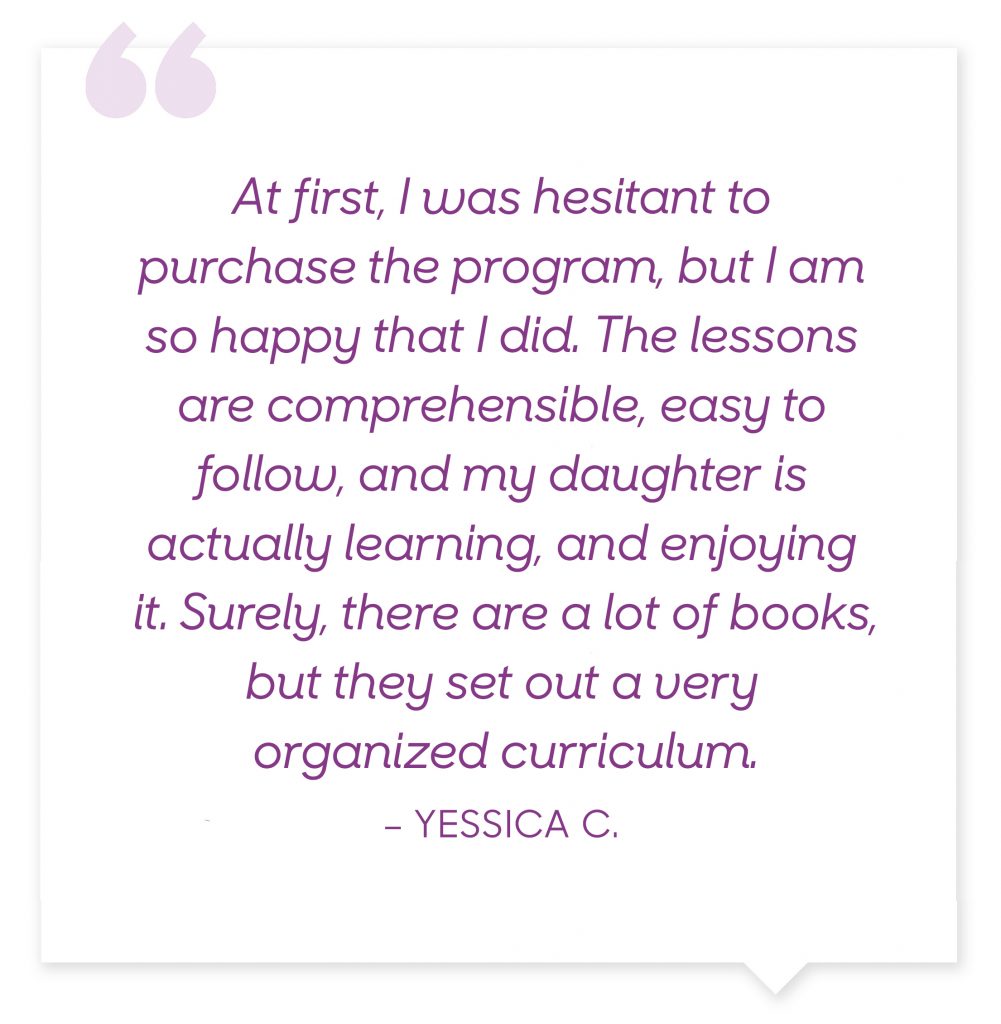 Parent Led Curriculum 
Whether you're confident in your teaching or need some more guidance, our Parent Led curriculum options can be customized based on your comfort and experience level. The child kit is a must, but it's your choice whether or not to purchase the corresponding parent kit, as well.
Full-Grade Child Kit
If you feel confident teaching and want to save money, you may want to purchase a full-grade child kit. These kits are available for K4-12th grades and include everything your child needs for the core subjects. You'll be able to customize your kit and choose between binding types (bound or unbound) and cursive or manuscript.
TIP: If you're open to lightening your load with engaging video lessons from expert teachers, take a look at Abeka Academy before buying full-grade child & parent kits.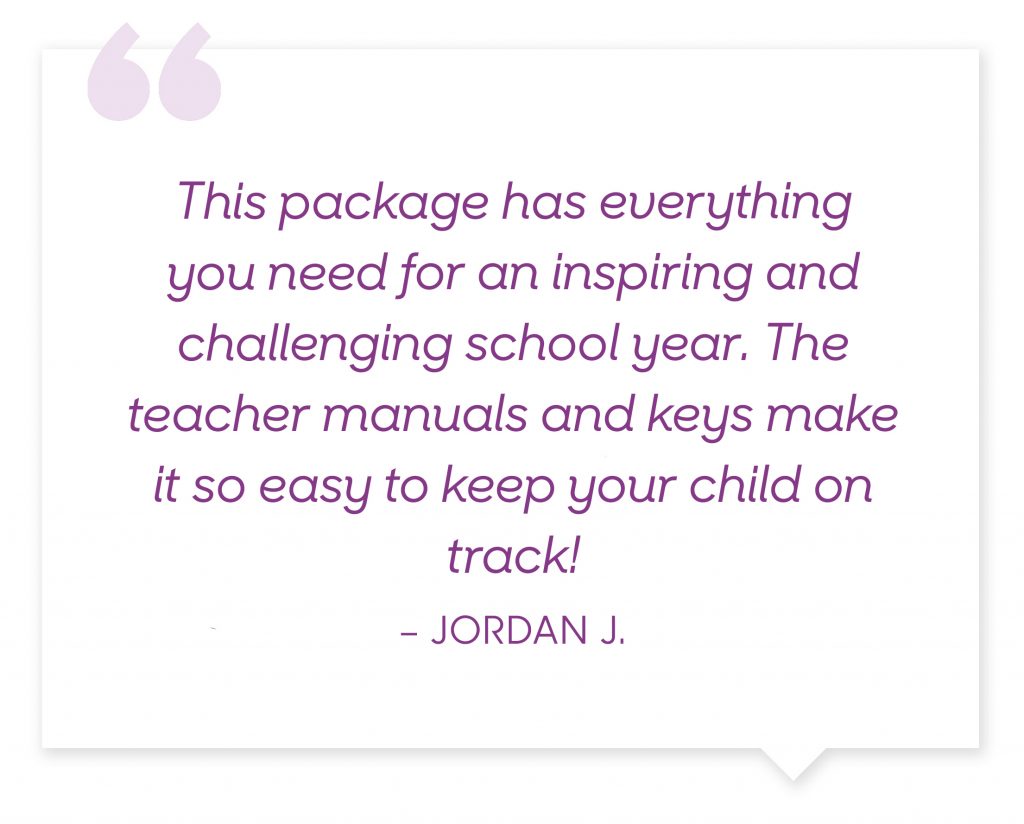 Full-Grade Parent Kits
If you are a bit anxious about your teaching ability, you may want to purchase the full-grade child kit and the corresponding parent kit for peace of mind. Full-grade parent kits come in two levels: essential and complete. Regardless of what level you purchase, you save 10% by purchasing a kit instead of products individually.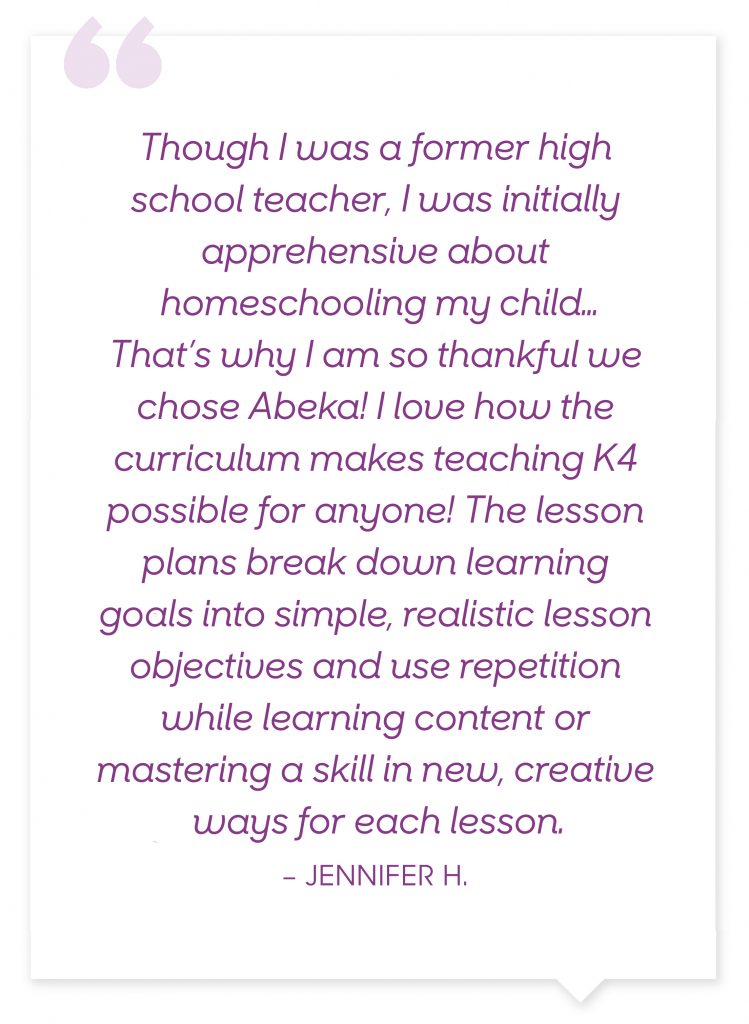 The Essential Parent Kit
The Essential Parent Kit is available for K4-6th grades and contains the basic materials you need to teach successfully: quizzes/tests and keys, lesson plans, and some teacher materials such as charts and flashcards. You can supplement with add-on support materials or even make your own.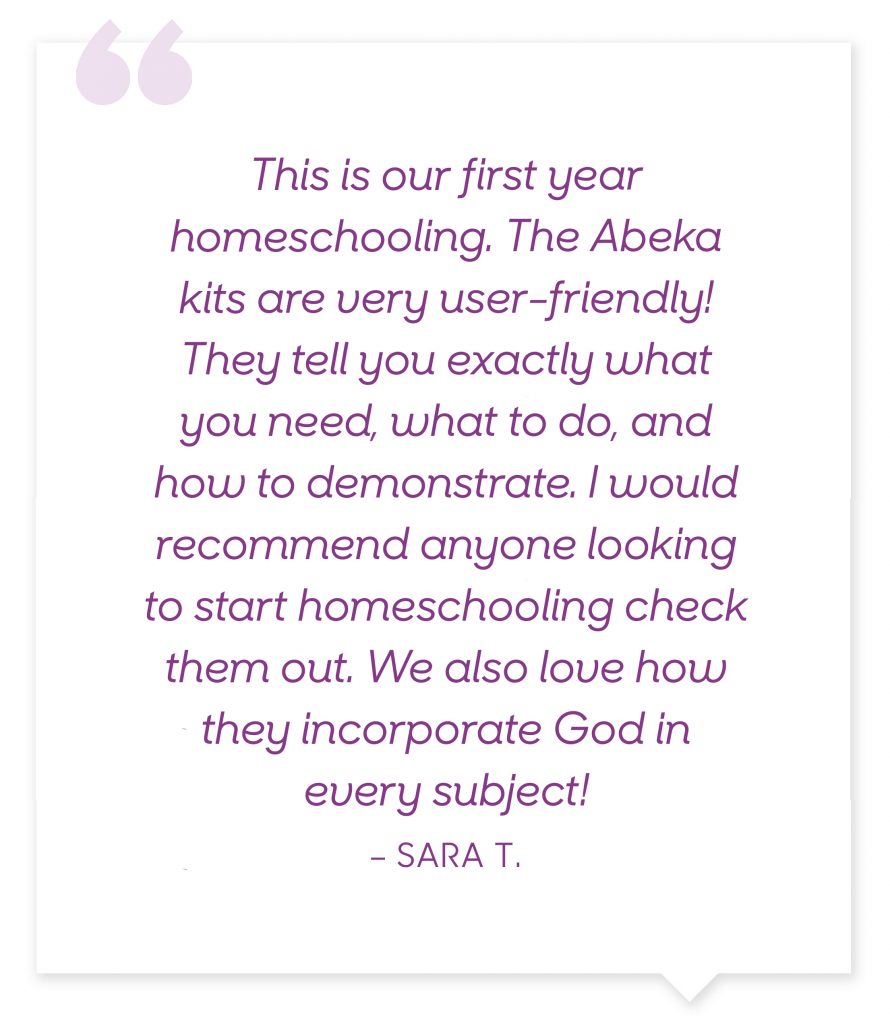 The Complete Parent Kit
Need a one-stop shop for complete homeschool? The Complete Parent Kit is also available for grades K4-6th grades and contains everything in the Essential Kit plus more companion materials including practice cards, visuals, flashcards, teaching aids, and audio CDs. Basically, it's all you'll ever need to give your child the faith-based education they deserve.
Middle School/High School Parent Kits
We haven't forgotten the older grades! For grades 7-12, Abeka offers middle and high school parent kits containing lesson plans, teacher editions, and quizzes and tests with their keys.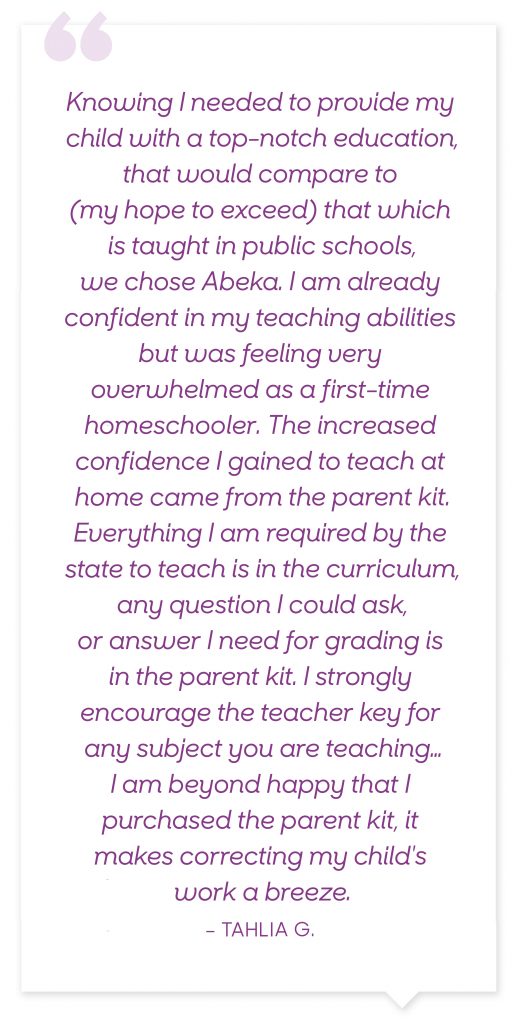 MIX & MATCH HOMESCHOOLING
Single-Subject Kits
Sometimes parents have everything they need to teach certain subjects but lack the knowledge, expertise, or materials (or all three!) to teach others. Some families choose an eclectic homeschooling approach and use a mix of different curricula and materials. That's where Abeka's flexible options help these homeschooling parents. Single-subject kits offer both parent and child options for everything you'll need for one subject. Also, you'll get 5% off the retail price when you purchase one of these 1st-to-6th grade kits for language arts, arithmetic, science/health, or history/geography.
TIP: Before buying a subject kit, compare the cost with a full-grade kit. For example, a language arts subject kit in 1st grade is $269.55. A full-grade child kit also includes arithmetic, history, and science/health for $348.35. That means you get three more subjects for only $78.80!
Single-Subject Videos
Let's say you feel confident in most subjects but totally lost in one or two, and you don't have the flexibility to serve as your child's teacher. Abeka gives you the ability to purchase single-subject videos in your child's grade so that your child can learn from a master teacher.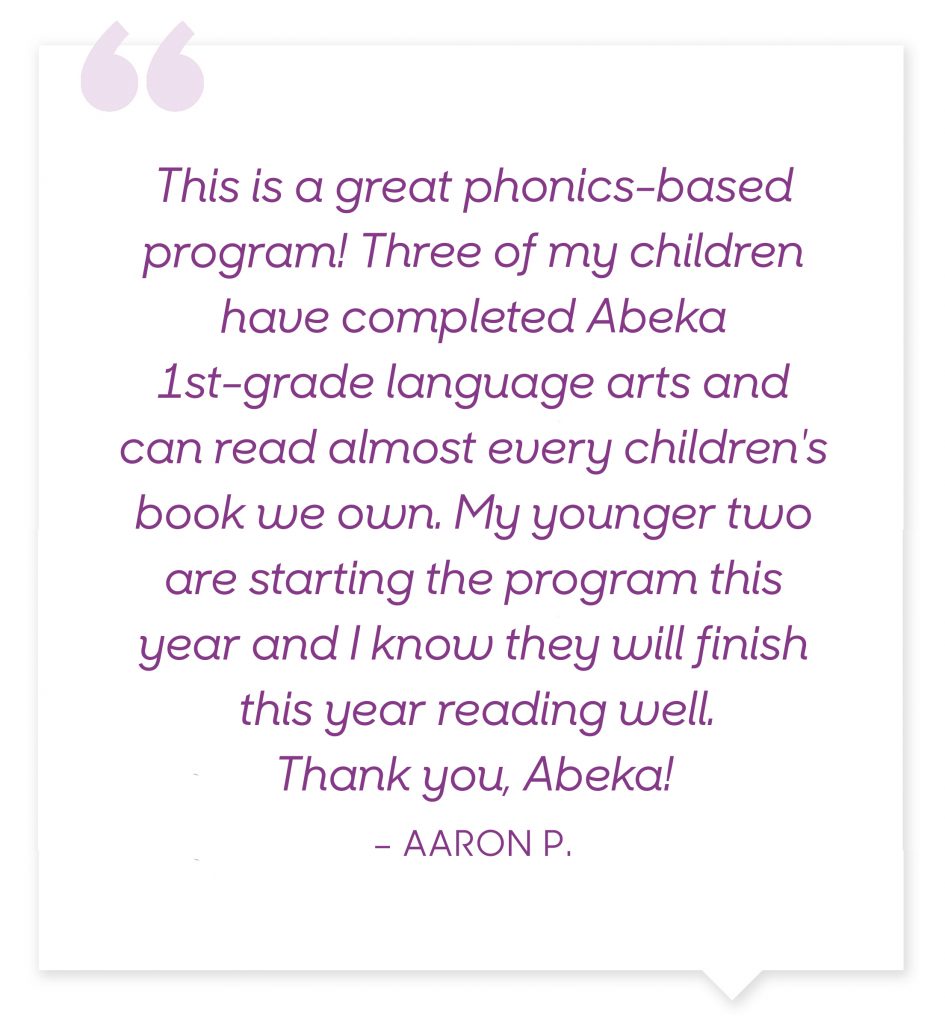 FOR EXTRA HELP AT HOME
Individual Products
For those parents seeking individual products to lead their homeschooling journey, Abeka also offers engaging, biblically-based textbooks, readers, and workbooks for children of all grades. For parents, we offer teacher editions, quiz and test books, answer keys, and teaching aids for all the ways you homeschool.
Supplemental Products and Companion Materials
Whether you choose to educate your children via Abeka Academy video lessons, kits, individual products, or even a traditional school setting, everyone needs a little help to liven up daily lessons or reinforce concepts. Abeka offers numerous extra help products like books and readers, flashcards, digital teaching aids, and charts to help parents enrich their child's educational experience.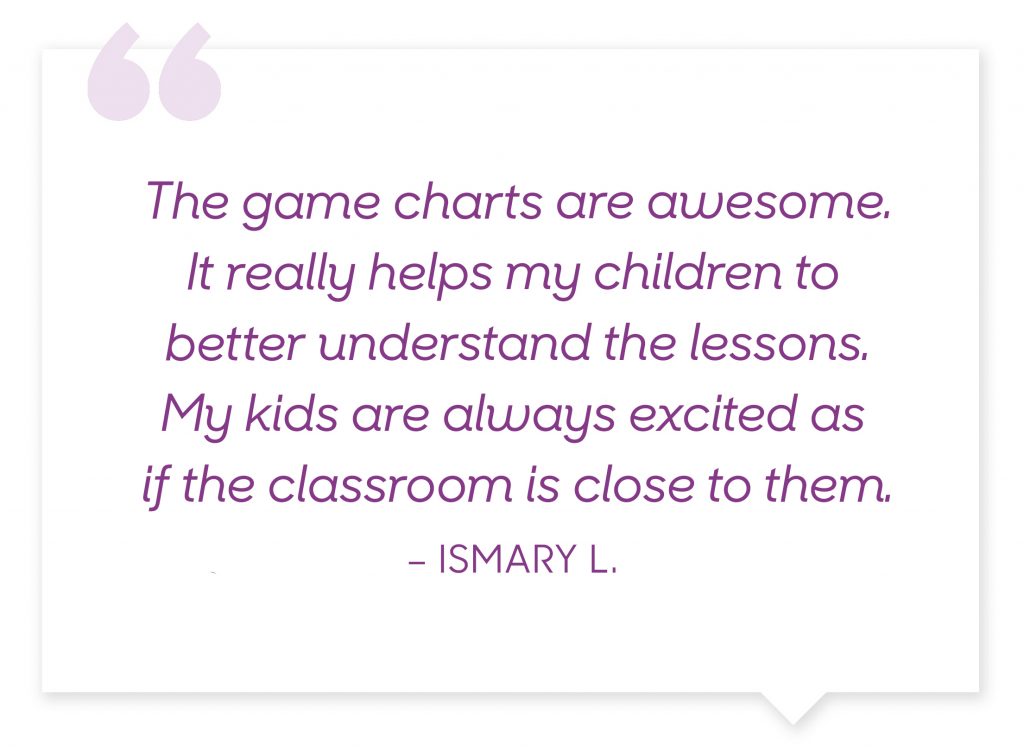 After reading this guide, we hope you've gained some insight about what type of Abeka curriculum is right for you. Abeka has educational solutions that are right for you and your family, regardless of whether you choose an all-in-one solution or mix and match a variety of methods and materials. For all the ways you homeschool and everything in between, turn to Abeka and find the perfect curriculum today. To learn more about your homeschooling options, visit Abeka Homeschool's page.