Make a beautiful representation of the Northern Lights in connection with your lessons on Earth and the magnetosphere.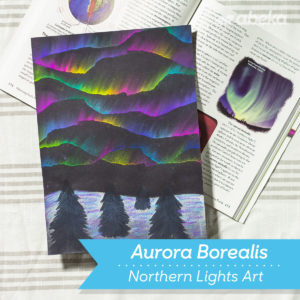 Materials
Black construction paper
white scrap paper
chalk pastels
black paint
paint brush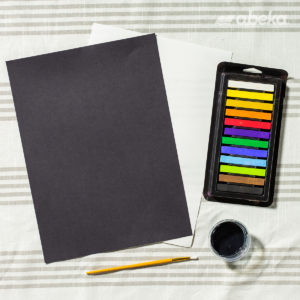 Steps
1. Tear your white paper into horizontal or vertical sections to create a rough edge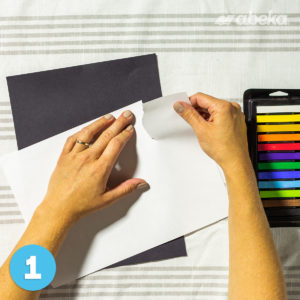 2. Color the edge of the paper (hard) with chalk pastels.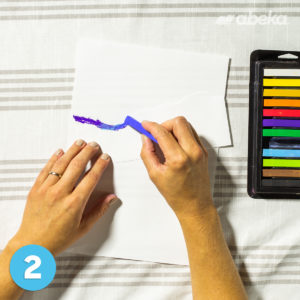 3. Line the paper up near the top of the black construction paper. Using your finger, brush the pastel up onto the black paper.
4. Color more pastel onto your scrap paper (or choose a new torn piece) and move it down below the first smeared line. Repeat the steps until your "sky" is filled up.
5. Near the bottom of the construction paper, draw a line across the paper with white pastel. Color the area in with white for the "snow"
6. Use black paint to create trees in the snow.