Use Duct Tape, to decorate and add fun designs to school supplies for teachers or students.
Materials
Several colors of Duct tape
teacher/student supplies (clipboard, binder, notebook, or pencil holder)
self-healing mat
utility knife
scissors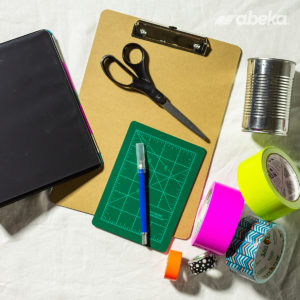 Steps
1. Select a few school items to decorate for the new school year: notebooks, pencil holder, clipboard, etc…
2. Cut pieces of Duct Tape to make designs and cover the areas of the supplies.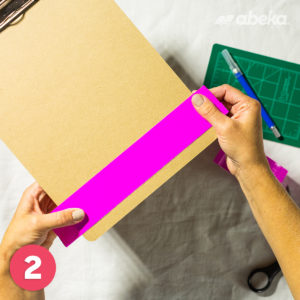 3. Use the self-healing mat and utility knife to cut out small shapes