Materials
Scrapbook paper in various shades/patterns of red
Cardboard
Decoupage sealer
Paintbrush
Green paint
Glue stick
Black beans
Pen
Cardstock
Apple template (http://Abeka-TemplatePrintable-1029.pdf)
Pencil
Steps
Step 1: Sketch or use the template download provided above to trace the apple shape.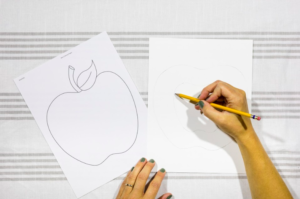 Step 2: Tear the scrapbook paper into pieces.
Step 3: *Collage the pieces onto the apple using the sealer and paint brush.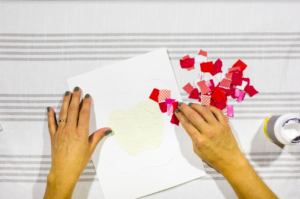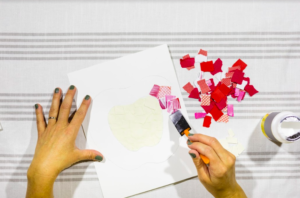 Step 4: Cut a leaf shape from the cardboard and paint it green.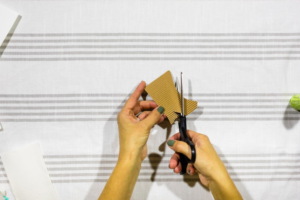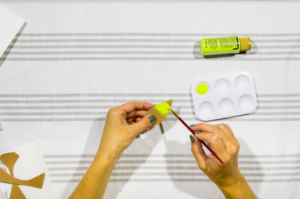 Step 5:  Glue the black beans for the seeds, the stick for the stem and the cardboard leaf to the apple.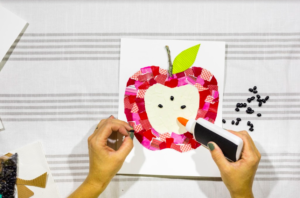 Step 6: Write the parts of the apple onto the cardstock, cut them out, and glue them to the apple.
We'd love to see your homegrown creation! Make sure to tag your pics with #abekacrafts
*Adult supervision suggested for steps involving these materials