Cut and carve an image, or use a cookie cutter, into a slice of potato to print onto craft paper. Use the paper to make your own DIY wrapping paper. The prints can also be used to make Christmas cards.
Materials
White craft paper
Potatoes
Acrylic paint
Knives
Cutting board
Paper plate
Cookie cutter


Steps
Step 1: Slice a potato in half.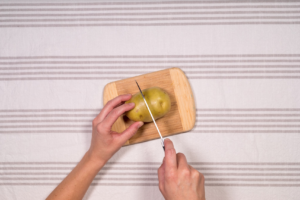 Step 2: Use a cookie cutter and press it in about halfway into the potato.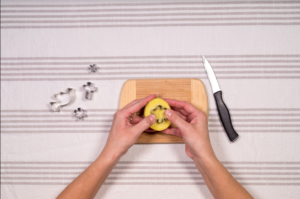 Step 3: Use a knife and slice approximately ¼" around the potato.*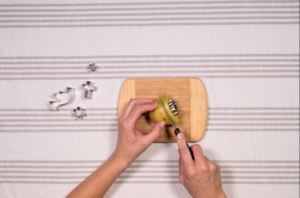 Step 4: Peel away the cut piece from the cookie cutter.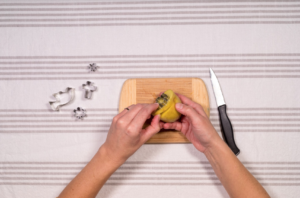 Step 5: Clean up the edges around the cookie cutter with a small knife to remove any excess potato*
Step 6: Squirt a thin layer of paint onto a paper plate.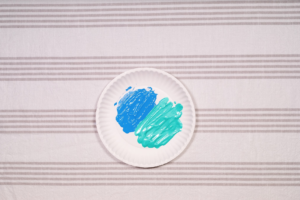 Step 7: Dip your potato stamp into the paint and begin printing it around the paper.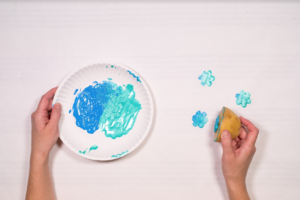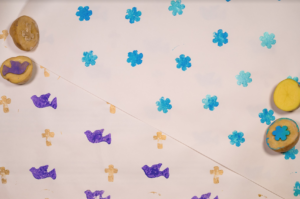 We'd love to see your homegrown creation! Make sure to tag your pics with #abekacrafts
*Adult supervision suggested for steps involving these materials