This Stem activity will be a yummy hit! Create forms and structures using only two items.

Materials: 
A variety of candy in shades of blue and white
Toothpicks
Steps:
Step 1: Gather your candy; Determine which ones will work best for creating forms
Step 2: Poke the toothpick through the candy. Connect them to other pieces of candy.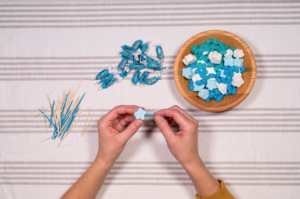 Step 3: Build forms such as cubes and pyramids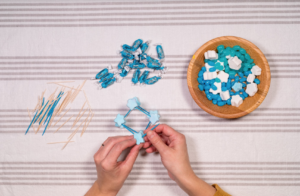 We'd love to see your homegrown creation! Make sure to tag your pics with #abekacrafts