Materials
White, 9 x 12 art paper
Water
Food coloring
Plastic tray
Ice cube tray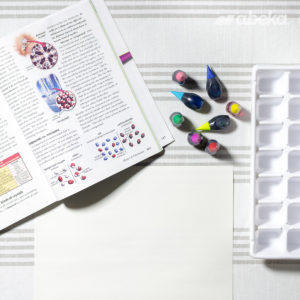 Steps
Step 1: Fill your ice cube tray with water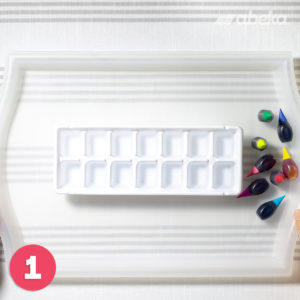 Step 2: Add 3 or 4 drops of each food coloring into the tray sections. Allow to freeze.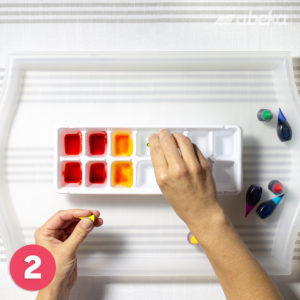 Step 3: Put your art paper onto a tray. Pop out your colored ice cubes and place them onto your paper.

Move the cubes around with your hands or tilt the tray back and forth to move the ice cubes around the paper. The colors will mix and paint the paper as the ice cubes melt.