Materials
Paint chip cards
Glue stick
Circle punch
Poster board
Permanent marker
Ruler
Letter Stickers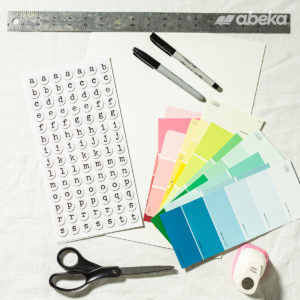 Steps
1. Save your paint chips from your past painting projects and use them for this fun Counting Chart!
2. Measure a 10×10 grid onto the poster board using a ruler and permanent black marker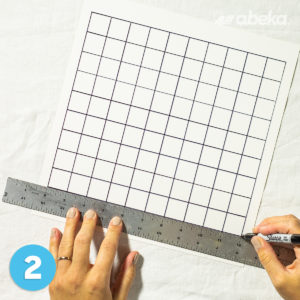 3. Use a small circle punch to cut out circles from your paint chip cards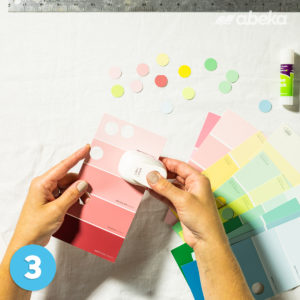 4. Glue your circles onto your grid
5. Write in the numbers 1-100 onto the paint chip circles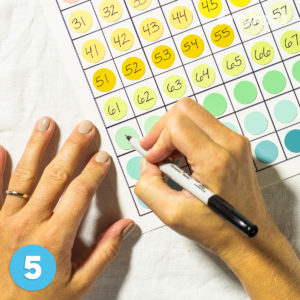 6. Label your counting chart with your letter stickers!